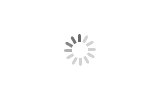 Chemical Feeding Systems
Chemical Feeding Systems
Chunke Chemical feeding systems are used where you need to add chemicals to your stream, flow or system. Especially pretreatment and post treatment engineering side of water treatment systems, we are using chemical dosing system integrated to whole unit.
Chemical feeding system can be control by manual or automatic from control panel. After checking your water analysis report, we can suggest quantity of chemical like pH adjustment, antiscalant, antifouling, biocides, chlorination, dechlorination, oxidation…etc. for your water purification system.
Chemical feed systems are generally utilized at sewage facilities, pump stations, where a specific degree of chemicals or other substances are injected into water, stream, or gas.
Chemical Feeding Systems
CHEMICAL FEEDING SYSTEMS
Chemical pretreatment or chemical dosing system focuses on bacteria, hardness scale, pH and oxidizing agents. Chemicals are used to remove, destroy, inhibit, or chemically reduce these species. Below table lists chemical treatments and what species they treat.
Chemical Feed Systems water treatment applications
| | |
| --- | --- |
| Chemical Pretreatment | Species Addressed |
| Chlorine | Microbes, Total Organic Carbon, Color |
| Ozone | Microbes, Total Organic Carbon, Color |
| Antiscalant | Hardness, Silica |
| pH | pH adjustment |
| Antifouling | Fouling compounds, organic matters |
| Sodium Metabisulfite | Oxidizers (free chlorine) |
| Non-Oxidizing Biocides | Microbes |
Chunke chemical dosing system includes the chemical metering pump and polyethylene chemical tank. All of our projects we are using Italian SEKO or USA MILTONROY metering pump for dosing. Our chemical dosing systems are designed to be as durable as possible, handle as many different kinds of chemicals as possible, and retain as high an accuracy as possible. We are confident your chemical dosing system is built as efficient as increasing your permeate quality.
Chemical Feed Systems Water Treatment Metering Pump
Model+A506:H522

Pressure (bar)

Flow rate (L/H)

Max frequency (Stroke/Min)

Stroke Power(Ml/Stroke)

inlet/outlet(inch)

power (W)

weight (kg)

AMS200

600

20

2.5

120

0.35

4/6Inhale ; 4/7Exhaust

20

3.9

18

3

0.41

603

12

4

160

0.42

4/6

40

4.4

10

5

0.52

8

6

0.63

2

8

0.83

800

12

7

300

0.36

4/6

40

4.4

10

10

0.52

5

15

0.78

1

18

0.94

803

5

20

300

1.11

8/12

40

4.4

4

25

1.39

2

40

2.22

1

54

3
Fouling:
The fouling of pressure-driven membranes is generally referred to the accumulation, deposition, and/or adsorption of foulants onto the surface of membrane and/or within the membrane pores, which can cause the basic membrane functions to deteriorate over filtration time, including permeate flow, solute removal efficiency, and pressure drop across the membrane. Therefore, chemical feed systems water treatment is very important.
Membrane fouling is influenced by three major factors: membrane material properties (e.g. hydrophilicity, roughness, and electrical charge), the feed solution characteristics (e.g. the nature and concentration of the foulant) and the operating conditions (e.g. fouling can be exacerbated by high-pressure operation).
There are 3 types of fouling in the membrane. Bio-fouling, colloidal fouling, and organic fouling. To solve this one as regards to your water analysis we can use suitable chemical with chemical dosing system.
Chemical feed systems water treatment application is not complicated at tool side, because after decided which chemical , just you need metering pump, plastic chemical tank and metering pump.
Scaling:
Chunke antiscalant dosing system protect your membranes from scaling problem. Our antiscalant dosing system is effective and affordable, and it increases your membrane life.
Scaling can be described as coatings on the membrane formed by inorganic precipitations (crystallization). Usually, they only occur with NF and RO membranes if, for example, the solubility limit of dissolved salts is exceeded by excessive concentration on the membrane surface. Chemical feed systems with antiscalant dosing system water treatment application reduce your scaling problem.
From most of application, as we see that if your water has bellowed chemicals over than limit you need antiscalant dosing system. Antiscalant dosing system must be used before membrane, in order to protect membrane surfaces.
Chemical feed systems water treatment application helps to reduce maintenance cost.