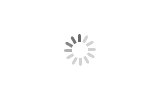 Drinking Water Purification Plant
Drinking Water Purification Plant

Chunke Reverse Osmosis Drinking Water Purification Plant makes safe, Clean water for drinking or food preparation. Drinking water, also called as potable water, is water that is safe to drink or use for food preparation. The amount of drinking water required to maintain good health varies, and depends on physical activity level, age, health-related issues, and environmental conditions.
Our drinking water purification plants can be used separately or combination of pretreatment, Ultrafiltration, reverse osmosis membrane filtration and post treatment.
Drinking water purifier remove all solids, organic compounds, bacteria, virus…etc from water and you get clean and safe water from drinking water purifier machine.
Drinking Water Purification Plant
DRINKING WATER PURIFICATION PLANT
Industrial and commercial type Drinking water purifier machine or systems are widely used in home or industry. Water has different character and quality from different water source. World Health organization define drinking water quality as The palatability of water with a total dissolved solids (TDS) level of less than about 600 mg/l is generally considered to be good; drinking-water becomes significantly and increasingly unpalatable at TDS levels greater than about 1000 mg/l. The presence of high levels of TDS may also be objectionable to consumers, owing to excessive scaling in water pipes, heaters, boilers and household appliances.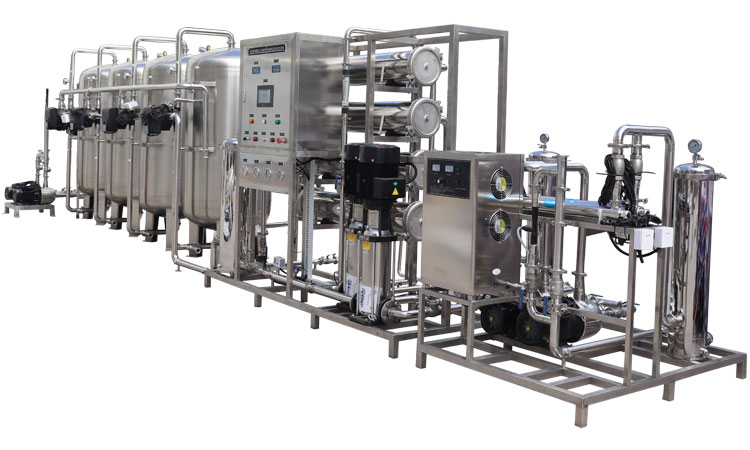 Our tap water from faucet differs according to the country, its TDS value is average less than 300ppm in most countries. But because of storage and piping, TDS can be increased and some dangerous microorganisms get into our water. And it becomes unhealthy and risky for human if we do not use drinking water purification system.
Chunke Industrial and Commercial Drinking Water Purifier Machines remove all dangerous and unhealthy impurities from water.
Our drinking water purifier system flow diagram as follows:

Raw water booster pump→quartz sand filter→activated carbon filter→water softener (optional)→cartridge filter housing→high pressure pump→RO system→UV light(optional)→pure water tank(or bottled water filling production line)
How does Industrial Drinking Water Purifier Machine work ?
Chunke Reverse osmosis drinking water purification systems work by applying a high pressure pump to unfiltered raw water, which can be from different source like seawater, brackish, or tap water. The system forces the water through a semipermeable membrane, leaving virtually all of the dissolved salts and other substances behind.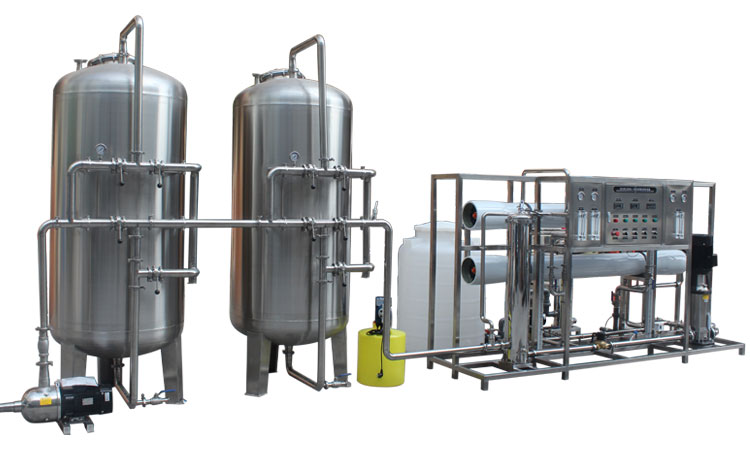 The type of water you are looking to purify using reverse osmosis drinking water purifier machine will determine which pump will be needed to use in order to see effective results. Seawater requires larger and higher pressure pumps compared to brackish or tap water since it has a higher content of total dissolved solids (TDS). Pretreatment is necessary when working with reverse osmosis drinking water purification systems to protect the membranes from fouling and failing prematurely. This degradation of the reverse osmosis membrane occurs due to a build up of foulants such as silica, iron, manganese, calcium carbonate, dead and living organisms, and magnesium carbonate.
How does reverse osmosis membrane work?
Drinking Water Purifier machine has reverse osmosis membranes. Reverse osmosis membranes can be considered as the heart of the ro drinking water purification machine. These elements are responsible for the actual filtration process within these systems and therefore must be ensured to be of the highest quality. Many RO water treatment companies choose to utilize lower quality membranes for the purposes of saving operational costs. While this decision works in saving immediate plant expenses, the overall productivity and long-term costs is substantially effected. The difference in performance among high quality and low quality reverse osmosis membranes is stark, with the former producing far more effective filtration results. Therefore, Chunke as drinking water purification system producer, always use well known brand such as DOW DuPont, Toray, Vontron, hydranautics Nitro…etc.

Can we join Reverse Osmosis Water Treatment System to Bottling Filling Line?
Yes, our water treatment engineers design RO Drinking Water Purifier machine with bottling filling line, and we can supply complete plant to you. Chunke reverse osmosis drinking water purifier systems help you to get safe and clean water.