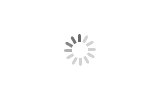 RO Water Plant Equipments
RO Water Plant Equipments

Chunke has all equipment, accessories and parts for reverse osmosis water purification plant and Ultrafiltration system.

RO Water Plant Equipment consists of membrane pressure vessel, control valves. Pressure switches, electrical parts, PLC controller, touch screen, membranes, cartridge filter housings, FRP tanks, conductivity meters, flow meters...etc.
RO Water Plant Equipments
RO WATER PLANT EQUIPMENTS

Chunke as reverse osmosis water treatment system company has all equipment for industrial and commercial ro water plant and systems.
We always choosing high quality parts at our projects. And also some parts and equipments we can produce by ourselves. Our stainless steel factory produces water storage tanks, cartridge filter housings, bag filter housings, membrane pressure vessel, multimedia filtration tanks, water softener tanks.
And also we always keep high quality UF membrane, Fiberglass pressure vessel, FRP tanks, control valves and switches…etc. in our stocks for our valuable customers.

Our FRP Fiberglass Pressure Vessel membrane housings are depend on application and pressure can work 300psi to 1200psi range. Fiberglass pressure vessels are also available with well-known brand in market. If you have brand restriction for fiberglass pressure vessel (membrane pressure vessel), you just let us know and we can supply which brand you want.
Chunke Fiberglass pressure vessel membrane housings are easily installed and maintained with little effort, including being painted in order to prevent the growth of algae and other biological organisms. Chunke membrane pressure vessels are including some water treatment applications like Desalination, Reverse Osmosis, Nanofiltration & UF Membrane filtration. Also, we have stainless steel membrane pressure vessel produced in our factory. Our 4" and 8" membrane pressure vessels have quick lock head retention system for quick access to membranes.
Ultrafiltration UF membrane fall between that of nanofiltration and micro filtration with a pore size range between 10 to 100 nm, or about 500 to 500,000 Daltons in molecular weight. UF membranes typically operate between 3 – 5 bar, of course, in some special cases to 8 bar and are dependent on trans membrane pressure to drive the separation process. Chunke has own UF membrane but also, we can supply Dow, Toray, Hydranautics UF Membranes.