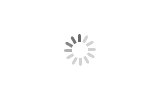 Activated Carbon Media
Activated Carbon Media
Activated Carbon media mostly use to remove chlorine, odor and taste from water.
Chlorine in the water will damage water softener resin beads. It is a common practice to place carbon filtration after the media filter and before the water softener. Run daily chlorine residual tests on the effluent of the carbon filter.
When chlorine breakthrough occurs, backwash the unit. If this does not reduce the chlorine breakthrough, replace the carbon media. Carbon filtration is always recommended in front of a RO system. Chlorine can attack membranes similar to the attack on resin beads, and organics will foul the membranes.
Activated Carbon Media
ACTIVATED CARBON MEDIA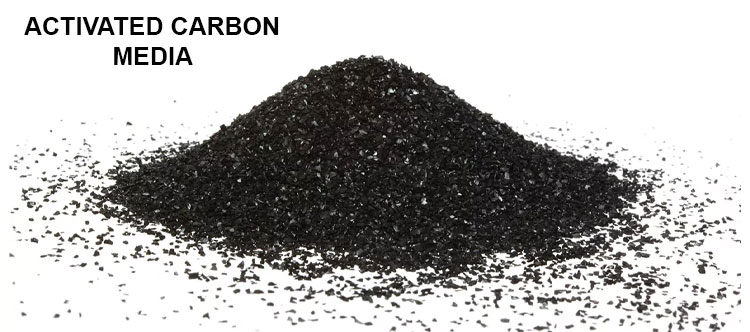 Activated carbon media or coconut shell carbon media are used for the removal of (a) chlorine, (b) sediment, and (c) organics, phenol, pesticides, surfactant, colors, and so on. Activated carbon media bed is back-washed with the aforementioned filters to remove suspended solids for industrial water treatment solutions.
Activated carbon media are housed in stainless steel, iron, and fiberglass tanks. Iron and FRP tanks are suggested where raw water is salty and corrosive in industrial water treatment solutions.
When activated carbon media (coconut shell carbon) is used before RO or mineralization, it is important to run bacteria tests on the filter effluent for industrial water treatment solutions. If bacteria are present, remove the coconut shell carbon media from the filter, disinfect the vessel, and use new carbon media as a replacement. Bacteria can attack membranes and resin, causing media failure and should be avoided. If the coconut shell carbon media cannot be easily replaced and a quick fix for bacteria is required, the addition of hydrogen peroxide to the system can effectively kill the bacteria while doing minimal damage to the carbon media as industrial water treatment solutions.
Anthracite activated carbon media also used for industrial water treatment solutions instead of coconut shell carbon media. At below, you can see the specification of anthracite activated carbon.
Specification of Anthracite Coal Activated Carbon
| | |
| --- | --- |
| Analysis Item | Test Data |
| Granularity Diameter | 0.5~8mm |
| Iodine Number | 600~1000mg/g |
| Phenol Adsorption Rate | ≥450 mg/g |
| Decolorization Rate | ≥11ml |
| Specific Surface Area | 900~1300m2/g |
| Hardness | ≥90% |
| Total Porous Volume | 0.8~1cm3/g |
| Ash | ≤ 5% |
| Moisture | ≤ 8% |