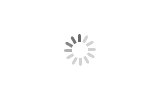 EDI Electrodeionization Water Treatment Systems
EDI Electrodeionization Water Treatment Systems

EDI Electrodeionization Water Treatment Systems is used to purify and deionize water by applying functional current to remove ionized substances from water. This system usually use after 1-stage or 2-stage reverse osmosis water purification system.
CHUNKE has over 20 years of experience as an international supplier in producing electrodeionization systems for high level purity and support across many industries with cutting-edge solutions in water treatment. Reliability, high quality, functionality, flexible design and no need for chemical regeneration make our EDI systems extremely desirable in the market.
EDI Electrodeionization Water Treatment Systems
EDI ELECTRODEIONIZATION WATER TREATMENT SYSTEMS
Electrodeionization EDI Water Treatment System remove ions and ionized matter with electrical potential and electrically active media. EDI Water System can be referred to as "electrolysis moderated ion exchange." An EDI cell consists of MBIX resins sandwiched between an anion-exchange membrane (AEM) on one side and a cation-exchange membrane (CEM) on the other side, as shown in below :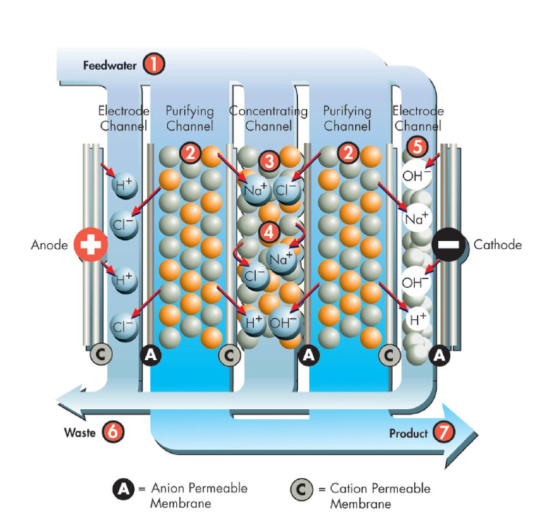 An EDI water treatment plant module consists of multiple cell pairs (up to 240 cell pairs) stacked end-to-end. The resin spacers in thick cells are 8–10 mm and 3 mm in thin cells in edi water system. DC power is applied to a positive electrode (anode) located on one end of the module and to a negative electrode (cathode), located on the other end at edi water treatment plant. The ion exchange (IX) membrane is ion selective, which means that the cation exchange membranes (CEM) allow only cations to pass through, and anion-exchange membranes (AEM) allows only anions to pass through.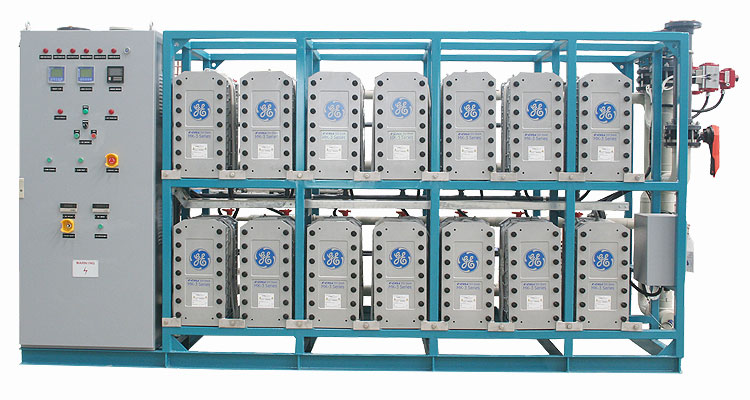 Since the polymer is hydrophobic, it is not permeable to water.So it is very useful for corrosion inhibitor water treatment. Feed water enters the product compartments in parallel, and flows from top to bottom. The product stream flow rate may be increased or decreased within the range given in the specifications to meet the changing usage requirements. Increasing the product water flow rate above the specified range decreases the product water quality. There are two modes of operation: constant voltage and constant current. Because of the direct current that is applied perpendicular to the flow by the electrodes, the anions are driven toward the anode through the selectively permeable AEM.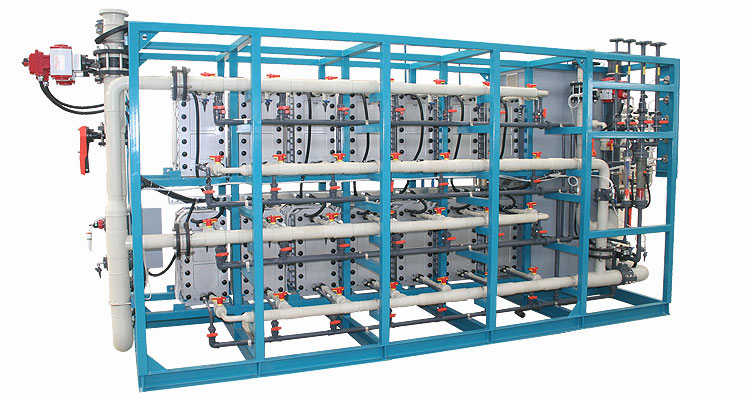 EDI units are designed to operate with little or no downtime. EDI produces a consistent quality water without the problems and costs of regenerating IX resins and waste neutralization. High-purity water of up to 16.0 MΩ-cm resistivity can be produced with an EDI system using RO permeate of conductivity 1.0 μm/cm as feed water with product water recoveries in the 90–95% range.
Pharmaceutical reverse osmosis electrodeionization system capacity range between 0.1m3/hour to 50m3/hour. Design capacity and option can be customized.
Advantages of Electrodeionization EDI Water Treatment Plant
Advantages of the EDI water system as opposed to the conventional systems of ion exchange resin are:
· Produce high quality of ultra pure water to 16.0-18.0 MΩ.cm in constant flow.
· Chemical free (used electricity instead of chemical for regeneration) and environmentally safe.
· Simple and continuous production instead of batch cycle.
· Cost effective operation and maintenance.
· Non pollution. Safety and reliability.
· Required small footprint operation.
· No neutralization system needed.
· Corrosion inhibitor water treatment
Because of high purity of permeate Electrodeionization EDI water system are very suitable for pharmaceutical application, medical industry, power and energy industry, boiler application…etc. Especially greater purity edi water treatment plant is also known as corrosion inhibitor water treatment system.
Parts For RO + EDI Water Treatment Plant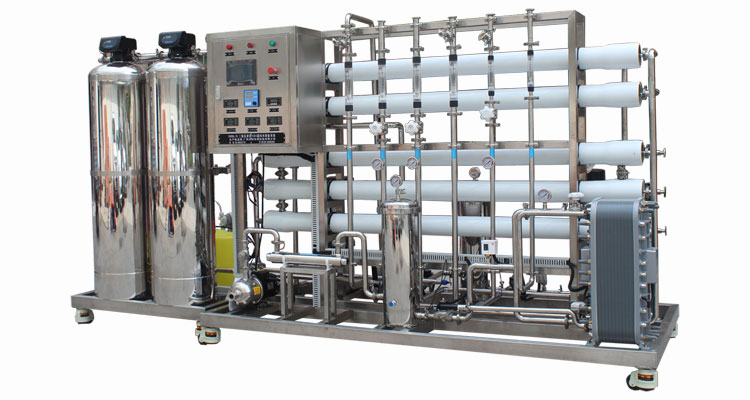 Electrical Power of industrial water treatment system
For industrial water purification plant needs 220-380V/50Hz/60Hz. For bigger capacity, because of high pressure pump, it needs 380V 50/60Hz. As regards to your reverse osmosis water filtration machine design, we will check your electrical supply and decide fix power to you.
Before Buying reverse osmosis electrodeionization system, you should know:
1. Pure Water Production Capacity (L/day, L/Hour, GPD).
2. Feed Water TDS and Raw Water Analysis Report (prevent fouling and scalling problem)
3. Iron and Manganese must be removed before raw water enter reverse osmosis water filtration membrane
4. TSS (Total Suspended Solid) must remove before industrial water purification system's membrane.
5. SDI (Silt Density Index) must be less than 3
6. Must be sure your water source does not have oil and grease
7. Chlorine must be remove before industrial water treatment system
8. Available electrical power voltage and phase
9. Layout of place for industrial ro reverse osmosis system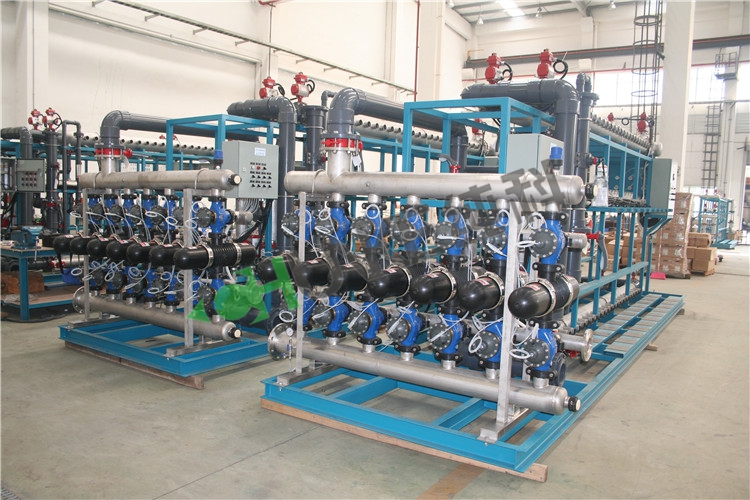 Features of RO + EDI Water System (corrosion inhibitor water treatment)
| | |
| --- | --- |
| Standard Futers | Available Options |
| Programmable PLC Control | Automatic Flush |
| Motor Starter | Ozone Generator |
| Raw Water Feeding/Booster Pump | UV Sterilizer |
| Stainless Steel Cartridge Filter Housing | Chemical Dosing |
| FRP Membrane Housing | pH Control Monitor |
| Mitsibushi Processor Control | ORP Control Monitor |
| Low Pressure Switch | Remote Control |
| High Pressure Switch | Pretreatment System |
| Liquid Filled Pressure Gauge | Post Deionization Unit |
| Stainless Steel 304 Frame | CIP Membrane Cleaning System |
| Permeate Conductivity Monitor | Touch Screen Control |
| Raw Water Conductivity Monitor | Tank Level Switch |
| Membranes | Customer Logo |
| Control Valves | Double Pass RO |
| Stainless Steel/UPVC Piping | |
| EDI Module | |
Advantage of 2-pass RO + EDI Module for reverse osmosis electrodeionization plant
1. Lower conductivity = higher EDI quality
2. Lower CO2 = higher silica removal
3. Ppm-level contaminants means infrequent EDI cleaning
4. Higher rated flows for EDI
5. Reduce chemical cost for corrosion inhibitor water treatment