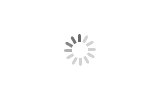 Membrane Technology For Water Treatment
Membrane Technology For Water Treatment

Reverse Osmosis (RO) is a separation technique that is suitable for a wide range of applications, especially when salt and/or dissolved solids need to be removed from a solution.

Accordingly, RO can be used for seawater and brackish water desalination, to produce both water for industrial application, and drinking water.

It can also be applied for the production of ultra-pure water (e.g. semiconductor, pharmaceutical industries) and boiler feed water. In addition, RO membrane systems are used for wastewater and water reuse treatments.
Membrane Technology For Water Treatment
MEMBRANE TECHNOLOGY FOR WATER TREATMENT
Membrane water treatment filtration or purification uses RO (reverse osmosis), NF (nanofiltration), MF (micro filtration) and UF (Ultrafiltration) membranes. Membrane water treatment is effective method to get pure and clean water.

As you see this is a reverse osmosis membrane, there are a lot of suppliers for membrane and water treatment filtration so there are different quality membranes in market. In Chunke we are always using good and high quality membranes in our project. We are mostly using DOW Filmtec, Toray, Hydranautics, LG, Vontron brand membrane water treatment filtration.
This is one of the famous Chinese brand Vontron membrane and water treatment system is used this kind of reverse osmosis membrane. Reverse osmosis membrane. The model is Vontron 8040, 8 refers the diameter as inch, shown as B, this membrane diameter is 7.9inch, this is universal standard and length of the membrane is 40 inch shown as A, so this size is called for all brand membranes are 8040.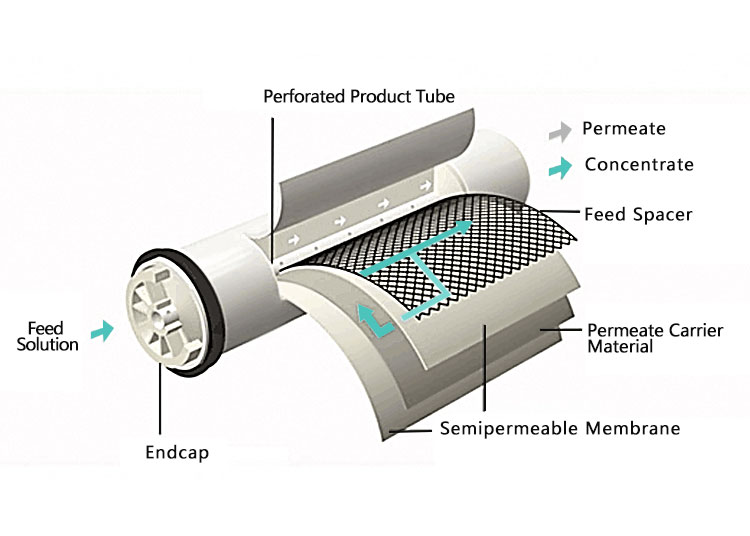 Reverse osmosis membranes are constructed from a membrane flat sheet, it is comprised of three layers:
· polyester fabric support base
· micro porous polysulfone layer
· Poly-amide barrier layer
The polysulfone layer strengthens the very thin barrier layer, it allows water to pass through while preventing other compounds from passing through membranes. Remove molecules based on their size, shape and charge, generally contaminants larger than water molecules will not pass through including most chemical contaminants and all microorganisms such as viruses and bacteria. Membrane and water treatment filtration are used in food, beverage, pharmaceutical, chemical, drinking water, power & energy industry.
Also, some of membrane water treatment project we are using UF membrane. Reverse osmosis membranes are rounded flat sheets but UF membranes are very small thin pipes (hollow fiber) in membrane shell. In below you can see Ultrafiltration membrane and membrane water treatment systems use UF membranes as pre-filtration.
Membrane and water treatment process is firmly connected each other. To remove minerals, organic and inoorganic matters we should use membrane and water treatment result become uniqe.